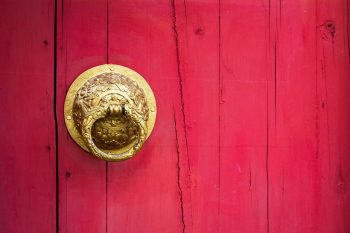 October 10, 2019 • Event •
---
The seventy years of the People's Republic of China, which the Chinese Communist Party celebrates on October 1, 2019, is an opportunity for Beijing to defend its vision of a « common destiny » of humanity inspired by the values of peace and harmony proper to the Chinese civilization. However, in Europe, the Chinese socio-political system is often seen in a much darker perspective: the « social credit system » aimed at rating and scoring of citizens, the « sinisation » of religions aimed at stifling any real spiritual freedom, a strong irredentism in the South China Sea or toward Taiwan, a touchy nationalism, not to mention the situation in Hong Kong, the reasons for concern about the evolution of China and its political system are not lacking.
To discuss these issues, the Thomas More Institute is honored to receive Zhang Weiwei, one of the most influential Chinese intellectuals.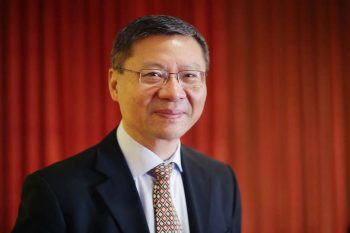 Zhang Weiwei is an emeritus professor from the Fudan University and director of the China Institute of the Fudan University. After graduating from the university Fudan, he obtained a masters and a Ph.D of international relations at Geneva university. He has been a visiting professor at the university of Oxford, professor at the Geneva School of Diplomacy and International Relations, and researcher at the centre for Asian studies at the university of Geneva. During the 1980s, he was the translator of Deng Xiaoping and other Chinese leaders. In 2011, he engages with Francis Fukuyama a discussion on the Chinese model. He is the author of a large variety of articles in Chinese and in English on Chinese policies and economic reforms, the Chinese development model, the comparisons of political systems, the foreign policy as well as the relations between continental China and Taiwan. He is also the author of the following books: Ideology and Economic Reform under Deng Xiaoping (Kegan Paul, London, 1996), Transforming China: Economic Reform and its Political Implications (Macmillan, London and St. Martins, New York, 2000), Reshaping Cross-Strait Relations: Ideas and Reflections (CAS, Geneva, 2006), Zhongguo Chudong Quanqiu (China Touches the World) (Xinhua Press, Beijing, 2008) and The China Wave: Rise of a Civilizational State (World Century Publishing Corporation, 2012). His works have been translated in English, French, Japanese, Spanish, Korean, Arabic, etc.
---
By invitation only